Adsalus
Ancillary services for clinics, hospitals and nursing homes
More information

Adsalus is known for its specialisation in outsourcing ancillary services for clinics, hospitals and nursing homes. It provides technological solutions and improvements in management: cleaning services in surgical areas, sterilisation areas, hospitalisation areas, common areas and outpatient clinics. All this through the standardisation of processes and offering a comprehensive solution for full quality assurance.
Visit Adsalus

About Adsalus
Years of
experience
19
years
No. of
workers
159
workers
No. of contracts
completed in 2021
226
contracts
Annual
turnover
2
million euros
Interactive map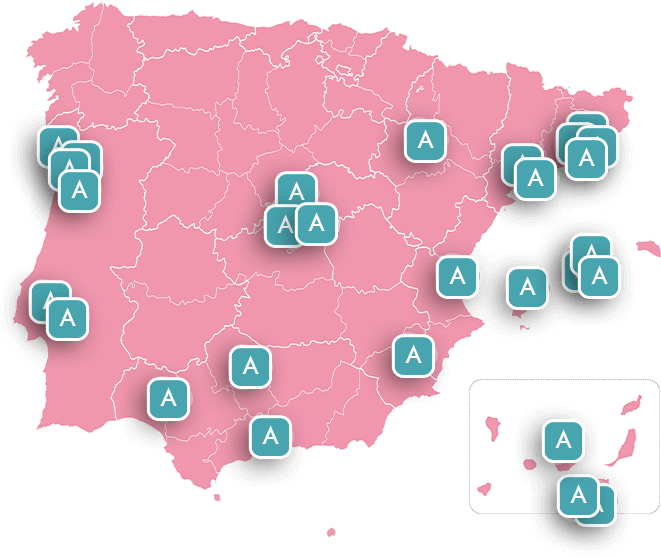 Iberian presence.
Balearic and Canary Islands included
Discover our interactive map!
Central Offices
Barcelona: Avinguda Diagonal, 523, Edificio Atalaya, Planta 21
Madrid: C/ Alfonso Gómez, 42C / C.P 28037
Lisboa: Rua Manuel de Jesus Coelho, nº4, 4º Andar, 1150-220
National Offices
Alicante / Barcelona / Córdoba / Ibiza / Las Palmas / Madrid
Málaga / Murcia / Palma de Mallorca / Sevilla / Tarragona
Tenerife / Valencia / Zaragoza