Human Resources Specialists
Temporary Employment Management (ETT in Spanish), outsourcing and facilities
Constant Group, experts in the selection and recruitment of people since 1987, has a group of companies specialised in the management of Temporary Employment (ETT), outsourcing and facilities. Our in-depth knowledge of the human resources sector has allowed us to expand with more than 30 branches throughout Spain (including the Balearic and Canary Islands, Portugal and the Czech Republic). As a result, we can be close to our customers and offer solutions to all their needs.
About us
Líneas de
negocio
ETT
Outsourcing
Facilities
Presencia en
+30
delegaciones
(España, Portugal
y Rep. Checa)
Facturación
150M
de euros
Damos servicio a
3.382
clientes
Firmamos
43.371
contratos
Colaboramos con

59.018€
recaudados
Contratamos a
24.929
personas
A través de
3.040
empleados
medios al mes
en cliente
A través de
406
empleados
corporativos
Interactive map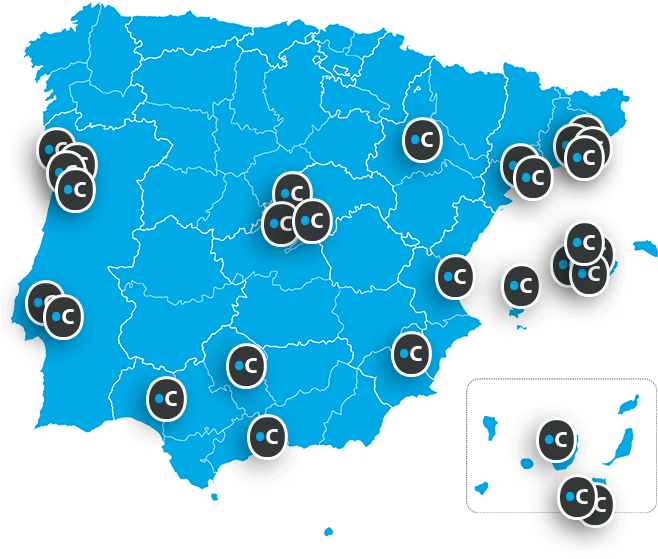 National presence and International
Discover our interactive map!
Central Offices
Barcelona: Avinguda Diagonal, 523, Edificio Atalaya, Planta 21
Madrid: C/ Alfonso Gómez, 42C / C.P 28037
International Offices
Portugal / República Checa
National Offices
Alicante / Barcelona / Córdoba / Ibiza / Las Palmas / Madrid
Málaga / Murcia / Palma de Mallorca / Sevilla / Tarragona
Tenerife / Valencia / Zaragoza