Verdalis specialises in landscaping and green spaces. Its main areas of activity are the design and maintenance of outdoor spaces and the execution of gardening works in different areas: hotels-restaurants, sports facilities, corporate headquarters and industrial warehouses or hospitals.
The team is made up of specialised technicians with extensive experience in the sector. These optimum results are achieved through the implementation of the sector's latest technology.
Visit Verdalis

About Verdalis
Years of
experience
14
years
No. of
workers
176
workers
No. of contracts
completed in 2021
382
contracts
No. of
clients
163
customers
Annual
turnover
2
million euros
Interactive map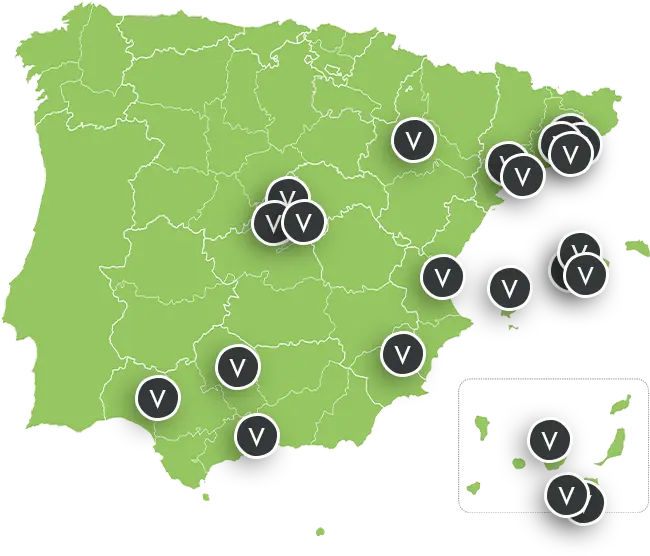 Iberian presence.
Balearic and Canary Islands included
Discover our interactive map!
Central Offices
Barcelona: Avinguda Diagonal, 523, Edificio Atalaya, Planta 21
Madrid: C/ Alfonso Gómez, 42C / C.P 28037
National Offices
Alicante / Barcelona / Córdoba / Ibiza / Las Palmas / Madrid
Málaga / Murcia / Palma de Mallorca / Sevilla / Tarragona
Tenerife / Valencia / Zaragoza