Weldon specialises in fleet management. Through its human and technological resources, Weldon applies its own work methodology that allows it to standardise work protocols, invoicing and client reporting. All of which helps it stand out for offering ancillary activities to car rental, leasing, dealership and event management companies.
By having a nationwide presence, including the Canary and Balearic Islands, it streamlines processes and can offer services in the most efficient way, saving time and costs.
Visit Weldon

About Weldon
Years of
experience
17
years
No. of
workers
345
workers
No. of contracts
completed in 2021
685
contracts
Annual
turnover
2
million euros
Interactive map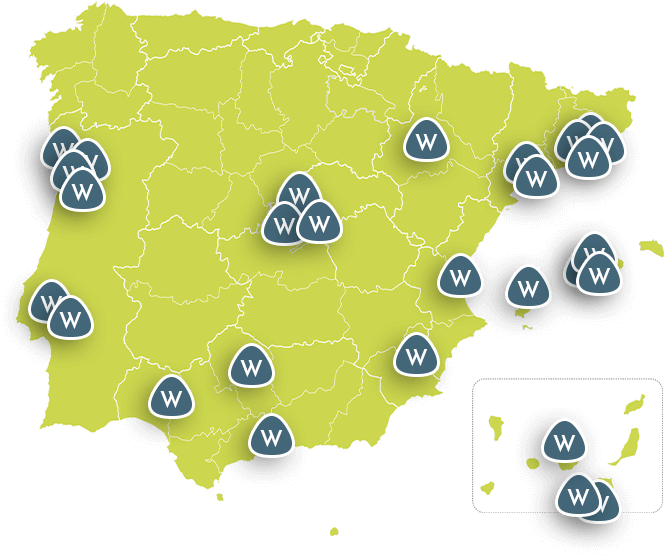 Iberian presence.
Balearic and Canary Islands included
Discover our interactive map!
Central Offices
Barcelona: Avinguda Diagonal, 523, Edificio Atalaya, Planta 21
Madrid: C/ Alfonso Gómez, 42C / C.P 28037
Lisboa: Rua Manuel de Jesus Coelho, nº4, 4º Andar, 1150-220
National Offices
Alicante / Barcelona / Córdoba / Ibiza / Las Palmas / Madrid
Málaga / Murcia / Palma de Mallorca / Sevilla / Tarragona
Tenerife / Valencia / Zaragoza